Baccarat Strategy Tips for Beginners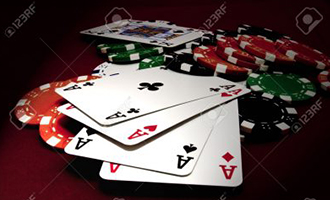 Baccarat Strategy Tips for Beginners
Baccarat is a game of chance that does not require complex decisions like what's done with blackjack. And even if you are a new player in this game, you will not encounter a hard time mastering the gameplay, and the strategies that should be used and applied. Although this casino game is considered fun and easy to play, it is not recommended that you simply find a casino that you like, set the wager and play the game. Just like other casino games, you also need to remember a few game tips and suggestions. Listed below are some of the game tips and strategies that you should consider when playing.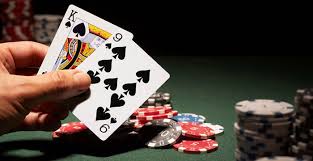 Stay Away from Buying Persuasive Baccarat Systems
The percentage of online players who have accumulated their winnings through the use of baccarat strategy systems is relatively small, so you should never rely on these advertised systems. If you have bought one for the first time, then don't get tempted to purchase another one. You will just waste your money on a product or service that does not guarantee winnings.
Learn when to play and to quit
If baccarat has already become your addiction, you might be losing some self-control and significant amount of money. In this case, as a player knowing the facts about responsible gaming, you must set a limit as you play. For instance, you started with $500 as your capital. As you play, your profit gets even with your losses. This is the time to quit and try it again the other day. However, in case your profit is larger than your losses, it's your prerogative to bet for another round, or just end the day, and enjoy the better-then-expected winnings.
Be aware of the odds of the game
Though you might get a bit more excited playing baccarat and winning the game, it is still important to check the odds. Normally, 5 percent is the commission deducted from the Banker's bet. You have to be aware of this because some casinos online are deducting 25 percent. You might get the chance to deal with casinos that offer below five percent which is a beneficial offer, so watch out for these.
Short sessions are better
Before you play, it is important to decide on the number of games you can play for the game, and the capital you are willing to risk. Through this, there is no chance of playing again if you have consumed your limit and it will be easier to accept losses. Shorter sessions help you accept easily without trying hard to recover losses.
Whatever you do, either you search the web or seek advice from experienced gamblers, you can never find the magic baccarat strategy to help you win baccarat online. The best thing to do especially if you are beginner in baccarat is to familiarize and follow the rules of baccarat game, so you can understand the reasons for losing and winning on your particular bets. You cannot start placing your bets if you haven't fully understood the rules of the game.